AEROSPACE & DEFENSE MEETINGS SEVILLA 2020
9 septembre

-

11 septembre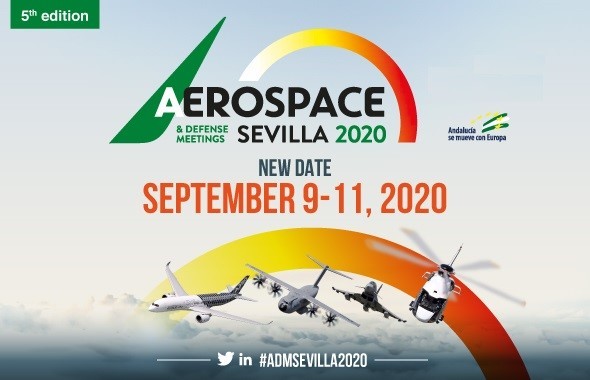 Based on the latest assessment of the situation due to COVID-19 virus, abe – advanced business events, in consultation with Extenda, has decided to postpone the 5th edition of ADM Sevilla due initially to take place in June, to September 9-11, 2020. After very careful consideration, the unprecedented impact of the global Coronavirus pandemic has forced this decision in the interests of the health and safety of our exhibitors, buyers, partners and staff.
The fifth edition of the most important BtoB event in Spain, the A&DM Sevilla, will be held from September 9 to 11, 2020. This is an opportunity for leaders in the aerospace industry to meet with potential industry partners.
The aeronautical industry in Andalusia is prepared to meet the demand for the next years. Its high-level competitiveness offers a real potential for developing new partnerships and projects.
A&DM SEVILLA ENABLES COMPANIES TO COME TOGETHER, MAKE CONNECTIONS, AND IDENTIFY NEW BUSINESS PARTNERS!
The program includes a 2-day program of B2B meetings and key conferences dealing with the latest and most crucial topics of the aerospace and defense sector.